ABOUT BOTSWANA
Botswana is without a doubt the crown jewel of all noble safari destinations. Experience the great lions of the Kalahari Desert and the elephants of the Okavango Delta.

Join in the hospitable and beautiful Botswana. Here, safari experiences await you in magnificent and varied landscapes. Botswana is a paradise for nature lovers and probably has Africa's largest remaining stock of savannah.
READ OUR BOTSWANA SPECIAL… Here we tell you everything you need to know about Botswana.
The country offers contrasts from the Kalahari Desert, covering one third of Botswana's land area, to the world's largest inland delta, the Okavango Delta. Every year, water from the highlands of Angola flows over the Kalahari Desert and creates a tropical delta. This is where one finds the greatest concentrations of animals; great herds of elephant and buffalo, lions, hyenas, cheetahs, leopards, wild dogs and antelopes - to name a few. Experiencing Botswana's varied wildlife in mokorobo (hollow tree trunk) in the beautiful delta is unique.
The country is named after its largest ethnic group, the tswana. Most speak good English. The country was liberated in 1966 and has a stable democratic regime.
Botswana is one of the finest safari destinations in Africa. Large areas are allocated to national parks, and the number of visitors is limited to protect the environment. This allows you to experience an untouched and undisturbed wilderness. The lodges we use are of a high standard and hold a profile that protects both the environment and the people who live there. The most famous destinations are the Moremi Game Reserve in the Okavango Delta and Chobe National Park.
TRAVEL SUGGESTIONS WITH BOTSWANA:
- Botswana: The ultimate safari
You do not need to apply for a visa in advance. It is not a visa requirement for Norwegian citizens. This is given by entry - regular tourist visa up to XNUM months - does not cost anything. In the passport there must be at least two blank pages upon entry and it must be valid for at least 3 months after the departure date from Botswana.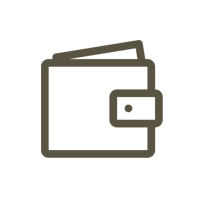 Pula (BWP). 100 NOK = 88 BWP. But you pay in USD. Recommend to exchange in USD, 5,10 and 20 USD banknotes for tipsing
The official language of Botswana is English, but setswana has the status of "national language" and is spoken among locals.
Botswana is considered a year-round destination, but the seasons can offer different experiences. November to March is considered rainy season. Many camper vans in the Okavango Delta are closed at this time called the green time. June to October is considered the dry period. Then there is the highest density of animals in the Okavango Delta. This is generally high season for most safari destinations in Botswana and a lot of animals.

Please take contact for a non-binding travel proposal:
SUBSCRIBE TO NEWSLETTER:
Do you want to receive travel inspiration, tips, news and offers? Sign up for our newsletter via the button below: