ABOUT MOSAMBIK
Beautiful Mozambique offers magical south sea islands with stunning beaches and great diving conditions. A perfect ending after the safari experience in South Africa.

Beautiful Mozambique is among Africa's most exciting destinations; pristine nature and tropical beaches with great conditions for diving. A safari experience in South Africa can be combined with a beach holiday in Mozambique. We recommend flying from Krüger or Johannesburg to Vilanculos and on to a lodge in the idyllic archipelago of Bazaruto Archipelago. This is a protected national park with no roads, shops or tourist attractions; a paradise! We also recommend a day trip, possibly with an overnight stay in the capital Maputo, just two hours drive from Kruger and South Africa. Here you can wander through colorful markets, enjoy fresh scampi for lunch and listen to cool live music. Here you really are in a vibrant African city.
BAZARUTO ARCHIPELAGO
What primarily draws people to Mozambique is its impressive 2000 km long coastline with stunning beaches and a host of exciting activities. The idyllic archipelago of Bazaruto Archipelago is definitely worth a visit. Located 400 km north of Tofo, this is a protected national park with no roads, shops or tourist attractions. A paradise with stunning scenery. It is in this area we recommend the three lodges: Anatara, Azura and Bazaruto.
ANATARA (five star)
Bazaruto is the largest island in the archipelago of the same name, one of Africa's premier destinations for sport divers and beach lions. The island is about 3 miles long and there are two lodges on the whole island (2 miles from Anantara to the next lodge). Here you can experience over 100 coral species, thousands of tropical fish species, five different dolphins, four whale species and sharks. You can also see all the five marine turtle species and the largest rare rare dugong (sjøku) stock on the entire African east coast. Anantara is the perfect resort for families, newlyweds and others who want to experience tropical climate, pristine scenery and many different activities.
Anantara Bazaruto Island Resort & Spa offers world-class luxury. All villas are luxurious with all modern amenities. The resort is lovely with two swimming pools, two restaurants (however, many evenings they cover tables on the beach), lovely food, fantastic spa overlooking the entire bay (the best we've seen) and not least nice service. The lodge offers many activities, such as food courses, tennis, volleyball, horse riding, bird watching, snorkeling and diving, sandboarding, deep-water fishing, various types of water sports and more. Anantara is the favorite of GET Africa Travel.
AZURA LODGE (Five Star)
Azura Lodge is without a doubt the place for honeymoon! After checking out a number of five-star lodges, we found Azura, which stands out for its location, choice of materials, great and special design, its own swimming pool and its own private little beachfront sunbathing. The place is located north of Benguerra Island with miles of pristine beaches and a short distance to snorkeling and fishing.
Azura is the country's first luxurious eco-economic recreation center, with 14 luxury beach villas built by the local community and partnered with residents. Each of the villas has a private swimming pool.
Imagine an unspoilt island, deserted white sandy beaches, sparkling turquoise sea, swaying palm trees, sunny days and star-studded nights. This is Azura Mozambique!
BAZARUTO LODGE (Four Star)
Just north of the 35 km long island of Bazaruto, you find the Pestana Bazaruto Lodge, with 40 bungalows at the water's edge. The cabins keep a good four star standard. They are set in a tropical garden overlooking blue sea and white sandy beaches as far as the eye can see.
Parts of the island consist of huge sand dunes, scrub, grass and forests. Down towards the beaches, thick forests of iron trees, coconut palms and cashew trees grow. The species of animals you find in the sea are dolphins, manatees, humpback whales, sea turtles. Bazaruto is a paradise for snorkeling with crystal clear water and an abundance of tropical fish, almost like in an aquarium. The island kingdom really deserves the name it has received; Pearl of the Indian Ocean.
A good and less expensive alternative for beach holidays in Mozambique.
The country borders on South Africa and Swaziland, Zimbabwe, Zambia, Malawi and Tanzania
The passport must have a validity of at least six months after entry. Passports and visas must always be brought along. Norwegians need a visa for Mozambique. This can be obtained at the border stations and provides a residence permit for 30 days. Visa costs about USD 12. Not all airports in Mozambique have ATMs available so it is wise to carry cash on entry.
Portuguese (and some English).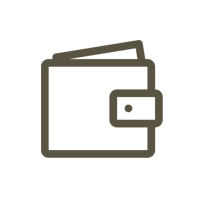 South African Rand (ZAR), US Dollar (USD) or Metical (MZN)
Mozambique has a tropical climate and can be visited all year round
TRAVEL SUGGESTIONS WITH MOSAMBIK:

Please take contact for a non-binding travel proposal:
SUBSCRIBE TO NEWSLETTER:
Do you want to receive travel inspiration, tips, news and offers? Sign up for our newsletter via the button below: