ACTIVE HOLIDAY FROM SOUTH TO NORTH
The tour starts in Cape Town, one of the most popular holiday towns in the world. Experience the city, climb Table Mountain and explore the wine country by bike. The journey continues to spectacular Mashatu Game Reserve. Here you can experience wildlife on safari on foot, on bike, from horseback or in a traditional safari car.
DAY 1: ARRIVAL CAPE TOWN

Upon arrival at Cape Town Int. Airport you will be met and driven to the hotel.
Cape Town is one of the most popular resorts in the world. Some say it is the most beautiful in the world. With Table Mountain as the backdrop, the city is there as "a piece of Europe in Africa".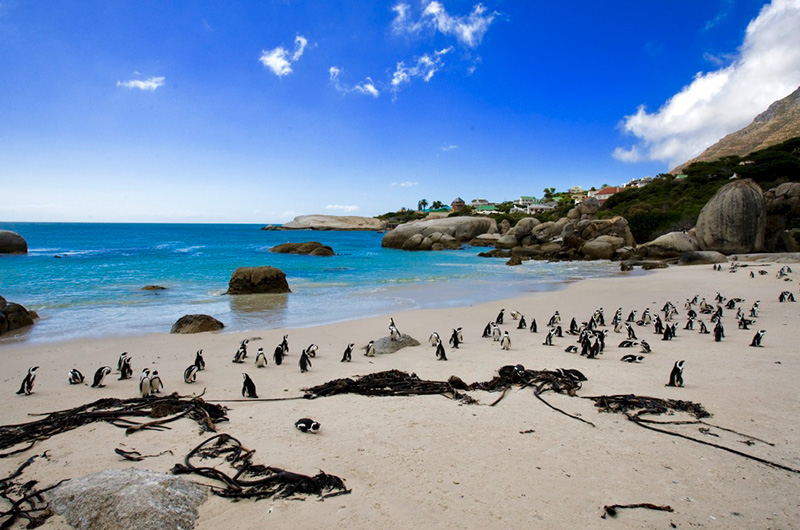 DAY 2-3: CAPE TOWN

You will experience a lot of what is to be experienced in Cape Town and the surrounding area, with wine tasting, Cape of Good Hope, Table Mountain, Robben Island and maybe some museums or a little relaxation on one of the beautiful beaches. We are happy to arrange activities as desired. Feel free to ask us.
DAY 4: BIKE TOUR IN VINLAND

How about experiencing the best of South African wine, by bike? We drive to the wine area outside Cape Twon. On a 15 km long bike ride you get the best wine selection in the vineyards you visit.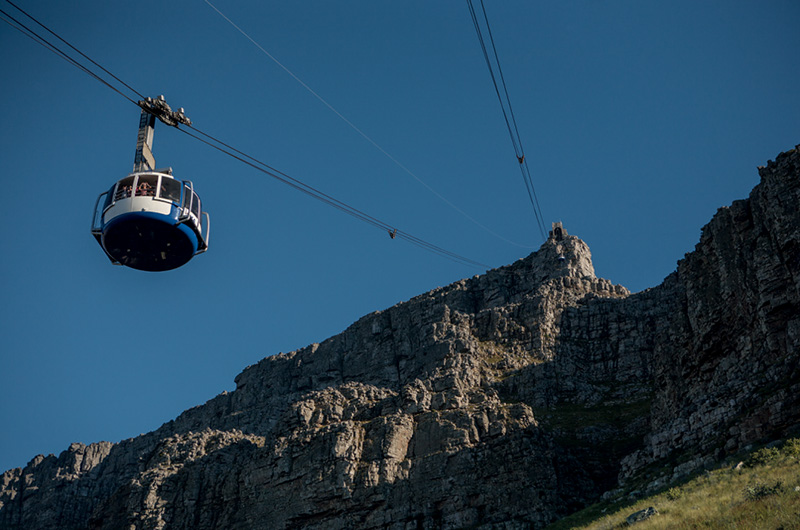 DAY 4: CAPE TOWN

This day you can visit the Kirstenbosch Botanical Garden and get a guided hike up Table Mountain. Kirstenbosch is a UNESCO conservation area due to its species richness, there are more than 5 000 species of fynbos vegetation in the area. It is called Africa's most beautiful garden.
DAY 5: MASHATU

You travel to Johannesburg or further north in South Africa and travel across the border to Botswana. It's time for the safari and you will be staying at the Mashatu Game Reserve. Botswana, Zimbabwe and South Africa meet here.
DAY 6-8: SAFARI

You follow the lodge's program at Mashatu. There will be safaris both morning and afternoon. at Mashatu there is also a separate "photo-hide" by a water hole where you can take begging of animals.
DAY 9: SAFARI

At Mashatu you will find, among other things, one of the largest elephant populations in Africa, and you will meet them on safari either on foot, by bicycle, horse or in an open safari car.
DAY 11: DEPARTURE

After a last morning safari and breakfast we head to Johannesburg. You are driven to the airport. It's time for a return trip.
Are you interested in this journey?
Once you have completed the form, press send and please wait a few seconds for a confirmation below the inquiry form. If you haven't heard from us in a few days, email us [email protected]