A trip to Zimbabwe is not complete without a stop at the world-famous Victoria Falls. But Zimbabwe is also much more. The safari experiences are optimal. Hwange is an undiscovered safari gem with an incredibly varied and exciting wildlife.
Recommended time to travel: All year.
PS: In the period from 1 January to 30 April and from 1 November to 31 December, children under the age of 16 are free when accompanied by two adults at these lodges.
Hoydepunkter: Victoria Falls and safari in Hwange National Park.
Price: from NOK NOK 41 per person
(does not include plane tickets)

Suitable for: Family or friends
DAY 1: VICTORIA FALLS

Upon arrival at Victoria Falls you will be met at the airport and driven to Batonka guest lodge, just 2 km from Victoria Falls. Batonka is surrounded by lush gardens and within walking distance of the waterfalls. Spend the afternoon by the pool or explore Victoria Falls.
DAY 2: ELEPHANT EXPRESS TO BOMANI

Hwange covers 14 square kilometers, and now you will explore the southern part of the park. You will be picked up at the lodge and driven to the edge of the park to Dete station. Here you board the Elephant Express - the elephant express. The trip goes along Hawnge National Park on parts of the world's straightest train route, which is a total of 650 km. A different safari experience.
DAY 3-4: BOMANI TENTED LODGE

Once there, check in at Bomani for an authentic safari experience. The lodge is located at the best area of ​​Hwange, surrounded by the iconic acacia trees. You choose how you want to spend your days here in Hwange. For example, morning and afternoon safaris, night safaris to the waterhole to get closer to the elephants.
DAY 5: NEHIMBA LODGE

No days are near Nehimba. Activities offered are safari in open land ravens both during the day and after dark, in search of animals that are active during the night hours. Also possibility for safari on foot, which we recommend. Incredibly exciting to follow a herd of elephants on foot along with an experienced guide.
DAY 6: SAFARI IN HWANGE

Hwange is as big as the Serengeti and almost as large as the Kruger National Park, but remains an undiscovered gem with an incredibly diverse and exciting wildlife. While Kruger has 1,2 million visitors a year, Hwange has a modest 40. This makes it possible to experience one of Africa's finest safari parks without meeting a single safari car! This is what Africa wants at its best!
DAY 7: SAFARI IN HWANGE

New day with new opportunities. It will be another day of exciting safaris in Hwange National Park.
DAY 8: VICTORIA FALLS RIVER LODGE

Then it's time to experience the wildlife on the Zambezi River, one of Africa's largest rivers. You will be picked up at the lodge and drive through Hwange to Victoria Falls River Lodge which is beautifully situated right on the Zambezi River, in the National Park of the same name. Both the main lodge and the rooms are built on raised wooden decks overlooking the river. The location is simply fabulous.
DAY 9 AND XNUMX: VICTORIA FALLS RIVER LODGE
Recommend starting the day with a canoe trip on the river. One experiences a very special proximity to nature and the animals from the canoe. Calm between the network of islands and see elephants, hippos, crocodiles, antelopes and an exciting bird life. Possibility of picnic lunch on one of the islands. In the afternoon, you can go on a sunset cruise, a lovely experience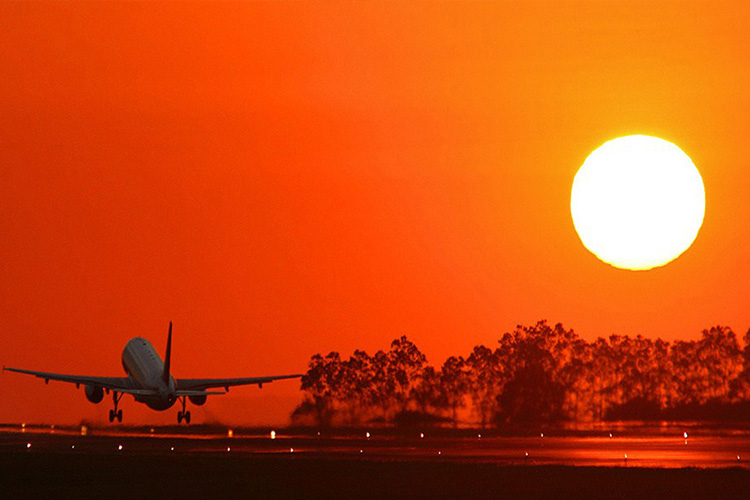 DAY 10: DEPARTURE

Breakfast and relaxation before the trip ends - or to a new destination. You will be picked up at the lodge and driven to Victoria Falls Airport for your return journey.
Are you interested in this itinerary?
Once you have completed the form, press send and please wait a few seconds for a confirmation below the inquiry form. If you haven't heard from us in a few days, email us info@getafricatravel.com