This trip is well suited for small families or small groups of friends who want unique experiences together (between 4-6 people). The journey starts in Durban at a nice guesthouse. Furthermore, the trip goes to some of Africa's oldest nature reserves. There will be safaris on intimate safari lodges and unique animal experiences are guaranteed. The holiday ends with crystal clear water and white beaches at Thonga Beach lodge.
Price: from NOK 29 (per person in a shared double room)
The trip includes: All accommodation (10 nights), all transport, meals at the lodges and safari activities as specified in the program.
DAY 1-2: DURBAN

Upon arrival at Durban Int Airport, you will be met and taken to the guesthouse in Umhlanga, Durban.Umhlanga is located in one of Durban's suburbs on the east coast of South Africa. Here it is perfectly safe to stroll along the beach and here you will find lots of good restaurants and exciting shops. The area consists of tropical vegetation and the beach is a well-known holiday destination for both foreign and local guests.
The next day you set up the day as you wish with activities or recreation.
DAY 3: ISIMANGALISO

After breakfast, drive to Makakatana Bay Lodge, located in iSimangaliso
iSimangaliso is a UNESCO World Heritage Site with its beauty, biological richness and ecosystems. Makakatana Bay Lodge is the only privately owned safari lodge located in the iSimangaliso Wetlands. You arrive at Makakatana in time for an afternoon safari. You then drive in an open jeep along Lake St. Lucia to the Mpati estuary, which is a popular place for hippos to get to in the evening.
DAY 4: ISIMANGALISO
This day you will be traveling on a boat cruise north on a 12 mile brackish water lake. This is the place in Africa where there are most hippos. Since Makakatana is the only lodge on the lake, the boat will go in an area where you do not see other boats / people.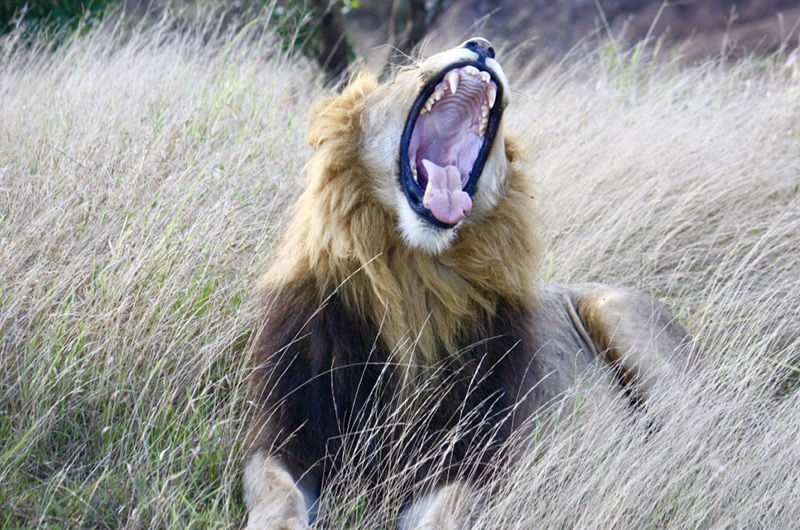 DAYS 5 AND 6: SAFARI

it's time for the Big Five safari and you are taken to the next lodge. There will be safaris every morning and afternoon.
A typical day in the game reserve starts early in the morning, which is when the chance is greatest to see animals.
In the middle of the day it is often too hot for both animals and people, so it is better to stay by the swimming pool. Round. kl. At 15:00 you meet for "High Tea", a snack lunch, before you go on safari with drinks - Sun downers - as the sun sets over the savannah. You drive in an open safari car with your own safari guide and tracker, that's how you really get to experience wildlife.
High Tea, a snack lunch, before heading out on a safari with drinks in the sunset over the savannah. Safari is in the open land rover with their own safari guide and tracker, that's how you really get to feel Africa's wildlife. Time and place are forgotten when a flock of elephants blocks the road!
DAYS 7-10: THONGA BEACH LODGE

After a morning safari and breakfast, drive to Thonga Beach Lodge. In this secluded bay with its elongated beach and crystal clear waters, Thonga Beach Lodge is surrounded by unspoilt nature. To preserve nature and the dunes, which are on UNESCO's World Heritage list, it took seven years to build Thonga.
Thonga offers a variety of activities. In the period from November to February, the large sea turtles come to the start to lay eggs - a wonderful sight and memory for life!
Thonga Beach is also a lovely place to snorkel or dive for colorful fish, squid and much more.
DAY 11: DEPARTURE
It's time to go home after a relaxing breakfast and maybe a morning bath.
You will be picked up at the lodge and returned to Durban Airport in time for your return trip.
Thank you for that time!
Are you interested in this itinerary?
Once you have completed the form, press send and please wait a few seconds for a confirmation below the inquiry form. If you haven't heard from us in a few days, email us info@getafricatravel.com