Project Description
SAFARI OVER AND UNDER WATER
This trip takes you to some of South Africa's most unique diving areas. There will be diving opportunities in the Indian Ocean along the coast from the Cape of Good Hope all the way to the border with Mozambique. The journey starts in Cape Town with the opportunity to experience both attractions and city life. Furthermore, you travel to KwaZulu-Natal for a unique "Big Five" - ​​safari and diving in Sodwana Bay. The journey ends in Durban, where, among other things, it is a long way to dive at the world-famous Aliwal Shoal. This trip can be adjusted and tailored to your wishes and needs.
See a travel proposal with price and suggestions for accommodation…
DAY 1: CAPE TOWN

Upon arrival at Cape Town International Airport you will be met and driven to the hotel, City Lodge, located on the popular V&A Waterfront. It is advisable to stay in this area, because here you can walk in the evenings to restaurants and other facilities without being dependent on transport.
DAY 2: CAPE HALF ISLAND

You will be picked up from the hotel and we will embark on a day of beautiful nature experiences. First we take the trip via Chapman's Peak to the Cape Point Nature Reserve. Then the trip continues to Simon's Town and the famous Kapp penguins, the world's only land-dwelling colony of penguins.
DAY 3-5: DIVING

Time for diving. There will be dives in various areas around Cape Town.
Day 3 - Wreck and Reef.
Day 4 - Sevengill shark and seal.
Day 5 - Pelagic shark dive.
DAY 6: CAPE TOWN

Hike up iconic Table Mountain, Cape Town's largest landmark. Table Mountain is listed on UNESCO's World Heritage List and is home to 1470 different plant species. The majestic mountain was named one of the world's seven new wonders of 2011 and offers a magnificent view of the city.
DAY 7: AMAKHOSI

It's time for safari! There fly from Cape Town to Durban, pick up a rental car and drive to Amakhosi Safari Lodge. This is a five star lodge in a "Big Five" reservation.
Safari is in the open land rover with their own safari guide that's how you really get to feel Africa's wildlife
DAY 8 AND 9: SAFARI:

A typical day of safari starts early in the morning: that's when the chance is greatest to see animals. In the middle of the day, it is often too hot for both animals and humans, so you might stick around the swimming pool. In the afternoon, go out again on a safari with drinks in the sunset. We have experienced that time and place are forgotten when a flock of elephants blocks the road!
DAY 9: SODWANA BAY

After a final morning safari and breakfast you will be picked up and driven to Sodwana Bay Lodge. Among wooded dunes on the shores of Lake Shazibe, Sodwana Bay Lodge is located in the heart of Maputaland. The Sodwana area is well known in the diving community for fantastic coral reefs and a varied life in the sea. The lodge has its own diving center.
DAY 11 AND 12: DIVING

If you are going diving, Sodwana Bay is one of the best spots. The coral reefs here, which are some of the southernmost in the world, are world famous and are considered one of the best 5 dive sites in the world.
Here you will find a varied marine life such as walls, turtles, rocks, guitar shark just to name a few.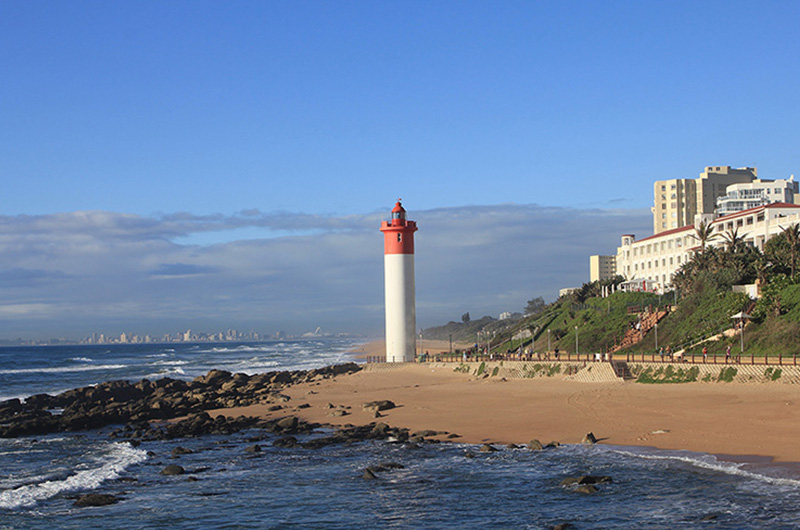 DAY 13: DURBAN

You drive from Sondwana back to Durban. You will be staying at a guesthouse located centrally in the small town of Umhlanga Rocks, one of Durban's suburbs. Gjesehust is within walking distance of the beach, with restaurants and cafes close by.
DAY 14: DIVING

It's time for more diving. About 1 hour south of Durban, you will find, Aliwal Shoal, ranked as one of the best 10 dive sites in the world. Here are several wrecks lying on the bottom of the sea, including a Norwegian owned ship that sank here in 1974. Ragged tooth sharks are here in large numbers in the months of May - November.
DAY 15: DURBAN

We pick you up at the hotel and take you on a tour of Durban. We stop at the Moses Mabhida Stadium which was built for the 2010 World Cup; one of Durban's landmarks. Then a visit to the Indian market where we find one of the world's largest spice markets. We drive through the city to uShaka Marine World where they have a great aquarium, water park and restaurants.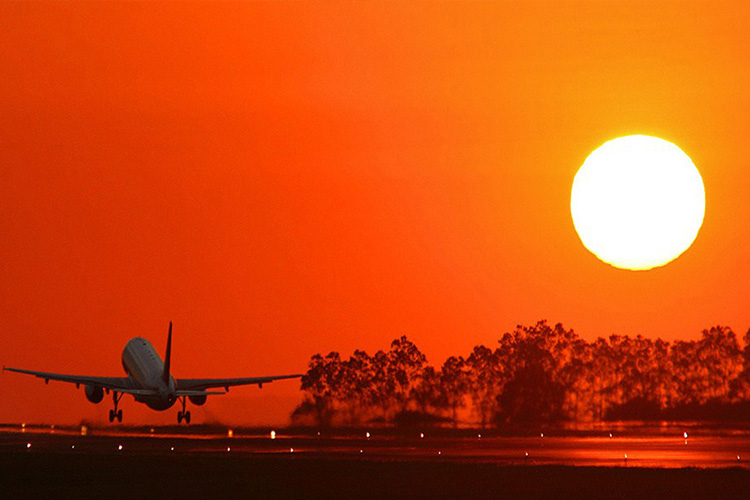 DAY 16: DEPARTURE

You will be picked up at the hotel and taken to Durban Int Airport. It's time to go home and we thank you for this time.
Are you interested in this itinerary?
Once you have completed the form, press send and please wait a few seconds for a confirmation below the inquiry form. If you haven't heard from us in a few days, email us info@getafricatravel.com