BIKE HOLIDAY IN SOUTH AFRICA
Experience South Africa's beautiful nature, culture and exciting wildlife from the bicycle seat! This is a journey with many highlights accompanied by good food and wine all the way. The journey starts in Cape Town, one of the most beautiful cities in the world. Here you have some activity-filled days before you get on your bike and travel along scenic Garden Route, known for its varied landscape and quaint little towns. From the lush vineyards with their long vines, through dry and scanty semi-desert and magnificent mountains, to the end of the coast's beautiful beaches. There is also time for safari in a malaria-free game reserve. Using a bicycle as a means of transport also offers genuine encounters with the people you meet on the road, and you get to know the people who make up the rainbow nation of South Africa. With its warm climate and good roads, South Africa is a mecca for cyclists who are looking for unique experiences.
This is a medium physically challenging trip and is suitable for those who are medium to well trained. It is an advantage to have cycled a lot in advance of the trip. This is a proposal and the tour is adapted to each guest and group.
DAY 1: ARRIVAL CAPE TOWN

With Table Mountain as the backdrop, the city lies there as "a piece of Europe in Africa". There is a lot to experience in Cape Town and its surroundings, with wine tasting, Cape of Good Hope, Table Mountain, Robben Island and maybe some museums or some relaxation on one of the beautiful beaches.
DAY 2: CYCLE TABLE MOUNTAIN

You will be driven to the foot of Table Mountain, the mountain bike trail. Guided day trip. The route starts along Table Mountain road, then off-road along a "dirt track" and up to The Kinds Block House; a fantastic viewpoint of the city and the southern suburbs. Cycle downhill to the impressive Rhodes Memorial where you have lunch. After lunch, continue on Deer Park where you will experience exciting downhill slopes and challenging climb stages before returning to the bus. After today's tour you will be driven to Elgin Valley (approx. 60 km).
Distance by bike: about 30km on and around Table Mountain
DAY 3: OAKDALE VALLEY

After breakfast you drive on to the Oak Valley (about 12 km). This is home to some of South Africa's most famous mountain bike trails. The trails are designed to cater for all skill levels and take cyclists through beautiful scenery, ancient oak trees, vineyards, orchards and on the terrain of cattle fields. Oak Valle hosts major MTB events; Cape Epic and Wines2Whales. Lunch is served here.
After lunch you will drive to Montagu (150 km).
Distance on a bike is entirely up to you:
Blue route 14km - relatively easy ± 1½ to 2 hours
Red route 24km - advanced 2-3 hours
Black route 32km - challenging 2-4 hours
DAY 4: MONTAGGU VIA OUBERG PASS AND LITTLE KAROO

After breakfast, start your day's bicycle ride from the hotel. The route starts relatively easily from Montagu on a good dirt road on the way to the more challenging 7 kilometer Ouberg Pass and into the Karoo Highlands. From the top of the pass you follow the Anysberg mountain range, with gentle climbing and descent. Cycling in this remote, beautiful semi-desert area is quite challenging. At the end of the tour you will be transported to Calitzdorp.
Distance by bike: 80 - 120 km depending on the weather during the day. It can get very hot during this time of year.
DAY 5: SWARTBERG PASS

The most demanding bike ride on the trip. Along the beautiful Groenfontein Valley and the spectacular Redstone Hills. Cycle along several game farms where it may be possible to see, among other things, giraffes and antelopes.
The climb of Swartberg Pass is a very spectacular hike. The feeling of coping will flood when this is completed.
Distance by bike: about 90 km. This is a tough route. Can get very hot here.
DAY 6: THE REST TO GEORGE

After breakfast you will be driven to De Rust (80 km). George's bike route winds through beautiful and isolated Karoo farmlands and on to the fynbos-covered Outeniqua mountain. Here you also get a spectacular descent down the historic Montagu Pass.
Distance by bike: From 75 km - to almost 90 km. This can be decided when you are there.
DAY 7: GEORGE FOR THE KNYS

The historic Seven Passes route winds between George and Knysna. Through beautiful and lush forest. Alternates between good gravel roads and…. This is a challenging walk along small villages, dairy farms and forests.
Distance by bike: 85 km - tough route.
DAY 8: SAFARI IN PLETTENBERG BAY

Today you will ride one of the most beautiful passes along The Garden Route. The landscape is isolated and the bike route steep as you leave the coast and cycle on through the dense Knysna Forest to the Plettenberg Bay Game Reserve. This afternoon you will be on a safari.
Distance by bike: 80 - 120 km depending on the weather in the day. It can get very hot in some seasons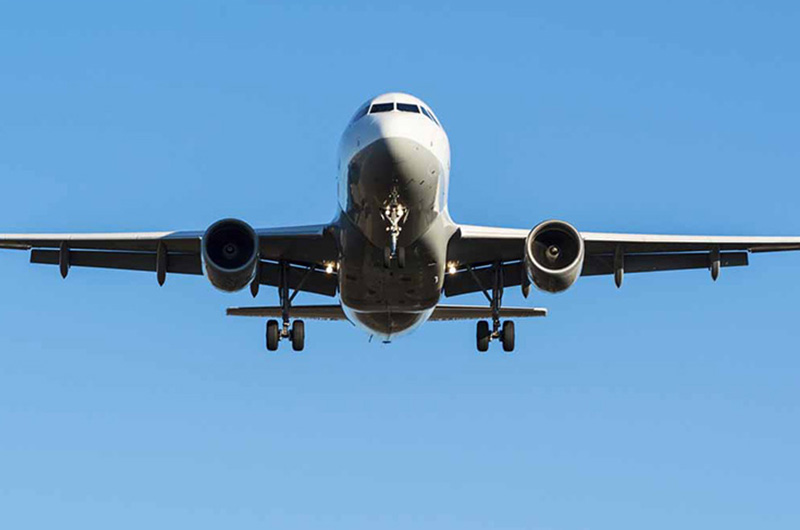 DAY 9: DEPARTURE

It is early for safari. After a safari and breakfast you will drive to Port Elizabeth Airport.
Are you interested in this itinerary?
Once you have completed the form, press send and please wait a few seconds for a confirmation below the inquiry form. If you haven't heard from us in a few days, email us info@getafricatravel.com