Below you will find several different travel suggestions and examples of our most popular trips in Africa. All travel suggestions can be adjusted and changed as you wish. We tailor unique trips.
Explore our most popular travels. These are tours with variety and which contain some of our absolute favorites in southern Africa.
GetAdmin @ 18
2023-06-15T07:26:51+00:00
This is a journey with some of our favourites: Vibrant Cape Town, safaris in the "Big Five" game reserve, tropical beaches, Durban and finally the mighty Victoria Falls!
Africa for the adventurous
Do you want to experience more of Africa? Explore some of the journeys we have made that go to more unknown but completely unique destinations.
GetAdmin @ 18
2023-06-16T10:48:10+00:00
A trip in Zimbabwe offers encounters with exciting history, unspoilt nature and a truly spectacular wildlife. In addition, the majestic Victoria Falls is best experienced from the Zimbabwe side.
GetAdmin @ 18
2023-06-15T07:26:39+00:00
Zambia is known as a spectacular safari destination. In the course of a week you will experience a fantastic wildlife in one of the best national parks in Africa, South Luangwa.
GetAdmin @ 18
2023-08-18T08:46:15+00:00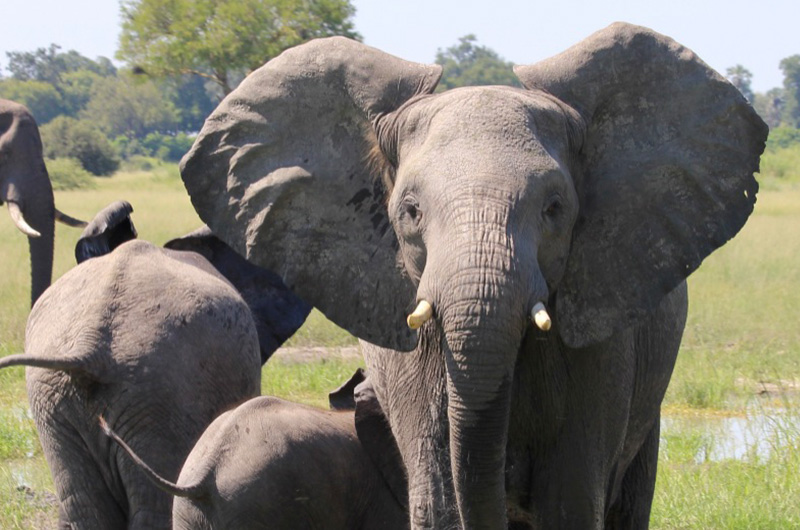 Botswana is without a doubt the crown jewel of all the noble safari destinations. You will visit both the Okavango Delta and Chobe National Park. It will surely be a wonderful safari experience.
GetAdmin @ 18
2023-06-16T11:04:06+00:00
The journey starts in beautiful Cape Town before embarking on Rovos Rail, the world's most luxurious train. Then, first-class safari awaits in the best part of the Kruger National Park.
GetAdmin @ 18
2023-08-22T09:37:47+00:00
Namibia has 300 sunny days a year is a beautiful and comfortable country to travel in. If you are good enough we recommend driving yourself as you can really enjoy the varied and unique landscape.
GetAdmin @ 18
2023-06-16T11:05:27+00:00
Malawi is suitable for those who want strong meetings with people, outstanding wildlife and tropical beaches. Known as Africa's warm heart, the country is still an undiscovered gem.
The journeys that warranted provide experiences that will never be forgotten in destinations that will always be remembered.
GetAdmin @ 18
2022-09-22T07:23:58+00:00
Enjoy five-star luxury on board, as the train glides through the beautiful African landscape. The trip goes from Pretoria in South Africa through Botswana and Zimbabwe before you arrive at the mighty Victoria Falls.
GetAdmin @ 18
2022-09-23T09:49:44+00:00
On this journey invites you to join a historical journey where we follow in Mandela's footsteps and get to know the South African people's soul.
GetAdmin @ 18
2022-09-05T13:41:57+00:00
This journey begins at the mighty waterfalls of Zimbabwe. Then the trip goes to Botswana, the ultimate safari destination.
GetAdmin @ 18
2022-09-05T13:55:58+00:00
The Garden Route is the beautiful coastline from Cape Town to Port Elizabeth, world famous for its natural beauty and many charming small towns. This stretch has it all.
GetAdmin @ 18
2022-09-20T09:44:16+00:00
Kruger is considered one of Africa's best safari destinations! Here you have the opportunity to experience classic safari in the African wilderness. After a few days on the safari you drive along the mighty Panorama Route.
GetAdmin @ 18
2023-04-05T11:14:08+00:00
South Africa is a great destination for families with children, with a sea of ​​activities and accommodations created for both children and adults. Safari is fun for both big and small!
A mixtures of great travels
Explore these exciting travel suggestions that will take you to destinations in Africa we think are worth visiting!
Eivind Stigen Holter
2023-08-08T08:51:20+00:00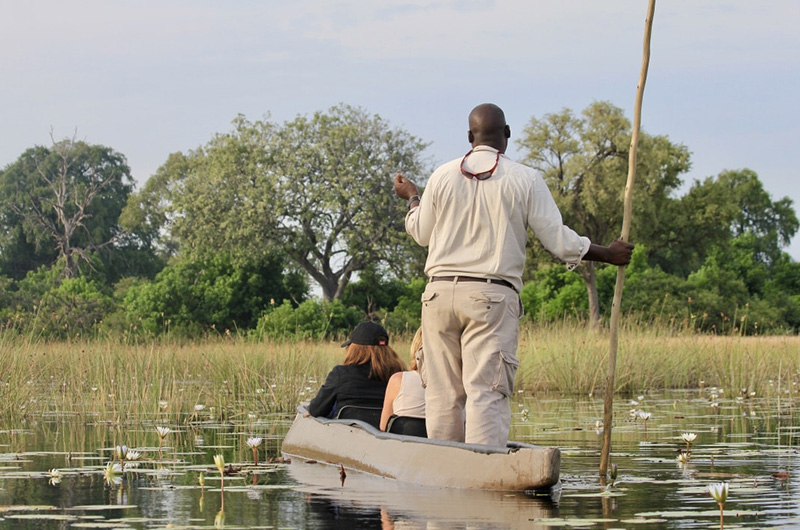 Experience the beach and safari in some of Africa's most unique natural areas. The trip consists of a safari in Botswana, an overnight stay at the Oyster Box Hotel and days on the beach at Thonga.
GetAdmin @ 18
2022-09-06T14:39:23+00:00
We have tailored a completely unique family trip to Zimbabwe. The trip is planned to take children and includes, among other things, the mighty Victoria Falls as well as several days of safari experiences in Hwange.
GetAdmin @ 18
2023-03-30T11:58:09+00:00
Travel through the beautiful and lush areas of Uganda and Rwanda. Experience chimpanzees and mountain gorillas up close. An adventure that creates memories for a lifetime!
GetAdmin @ 18
2022-11-25T07:49:46+00:00
Experience Tanzania in first class! Experience the iconic wildlife of the savannah and spend the night in intimate campsites. The trip can be combined with relaxing days in Zanzibar, more safari or a unique and different stay at Rubondo Island.
GetAdmin @ 18
2022-09-23T09:34:36+00:00
This is something for the discerning adventurer. Accommodation by the cliffs on Cape Town's best beach followed by spectacular safari at Tswalu north-west in South Africa, in the green part of the Kalahari.
GetAdmin @ 18
2022-11-24T16:37:56+00:00
Experience exciting and diverse wilderness at Zambia's two largest rivers Zambezi and Luangwa, two vital oars for Zambia's nature and wildlife.
Active on holiday? Cycling, golf or spectacular hiking?
South Africa is a perfect destination for combining an active holiday with other experiences.
GetAdmin @ 18
2022-09-05T13:07:55+00:00
The tour starts in Cape Town. You climb Table Mountain and bike in wine country. There will be spectacular mountain walks at Drakensberg before the journey ends with a safari!
GetAdmin @ 18
2022-09-22T08:18:43+00:00
Join Kilimanjaro, the world's highest free-standing mountain. Climbing Kilimanjaro is a dream for many. Combine the mountain tour with a safari or relaxing days in Zanzibar.
GetAdmin @ 18
2022-09-23T08:34:41+00:00
A journey out of the ordinary! This journey starts in the big city of Cape Town. Journey continues with the 4 day foot safari in the Gondwana Game Reserve and ends in the whale capital, Hermanus.
GetAdmin @ 18
2022-09-23T10:12:44+00:00
This journey takes you high and low in KwaZulu-Natal. You drive yourself and visit beautiful lodges. The trip is perfect for you who are active and love fresh air!
Eivind Stigen Holter
2022-09-22T09:40:40+00:00
This trip will take you to some of South Africa's most unique dive areas. The trip includes Cape Town, Big Five Safari, and diving in Sodwana and Aliwal Shoal.
GetAdmin @ 18
2022-09-23T08:57:42+00:00
South Africa is perfect for those who want to combine golf with safaris and other exciting experiences. Experience unique safaris at Gondwana and try some of the world's best golf courses at Fancourt.
Are you interested in any of these trips?
Once you have completed the form, press send and please wait a few seconds for a confirmation below the inquiry form. If you haven't heard from us in a few days, email us info@getafricatravel.com.