IN THE FOOTSTEPS OF MANDELA
After many years of struggle against the racially discriminatory apartheid regime, Nelson Mandela in 1994 was chosen as the first black president of South Africa, and Mandela was celebrated as a popular hero across the world. He has since stood as a symbol of peace, reconciliation and equality, key words in a country whose modern history is characterized by discrimination and racism put into system, but also by hope, strength and resistance. "It always seems impossible before it's done," are wise words from Nelson Mandela. We invite you to join a historic journey where we walk in Mandela's footsteps and get to know the South African people's soul!
Destination: South Africa

Recommended time to travel: all year
Hoydepunkter: Cape Town, Durban, safari and guided tour with Boysi in Soweto.
Price level: from NOK 25 per person

Suitable for: families with young people or history buffs
DAY 1 AND XNUM: CAPE TOWN

Welcome to the "mother city" of Cape Town that has a lot of history to offer, both from Nelson Mandela's time, but also back to the first settlements in the Cape area. You are met at the airport and driven to the hotel, cozy and centrally located within easy reach of beautiful beaches and the popular V&A Waterfront with a great selection of restaurants, bars and shops.
DAY 3: ROBBEN ISLAND

The day starts with a visit to Robben Island where Nelson Mandela was imprisoned most of the years he was serving. The place is now a UNESCO World Heritage Site. The guides are former political prisoners and the tour will surely make an impression. Then you go with a guide in the center of Cape Town where you will get a good introduction to the city's historic and culturally important places and buildings. Today you will get a good overview of the city.
DAY 4 AND NUMBER: DURBAN

Then the trip goes to the beach town of Durban by the Indian Ocean and you stay at the fantastic 5 * hotel Oyster Box. Durban is an exciting city, rich in history and culture from African, Indian and European influences, and with its long sandy beaches and mild climate, the city is a "must" when visiting South Africa. The beach town was recently named South Africa's coolest city by CNN and lives up to its designation. Here there are good opportunities for shopping, surfing and other water activities. We are happy to take you on a guided tour in Durban where we, among other things. visit the Indian Market, Moses Mabhida Stadium and uShaka Marine World.
DAY 6: TOWNSHIP IN DURBAN

Durban is a city with a long history and many freedom fighters came from here. Today you visit the school where Nelson Mandela voted in the first democratic elections in South Africa in 1994. And it was no coincidence: the school was established by John Dube, the first leader of the political party ANC to which Mandela belonged. In this area we also find traces of Mahatma Gandhi who lived in South Africa from 1893 to 1914. He established the settlement of Phoenix where all residents had equal rights based on his principles of justice and passive resistance. It's also time to eat a really good traditional lunch, "shisanyama", at a local eatery.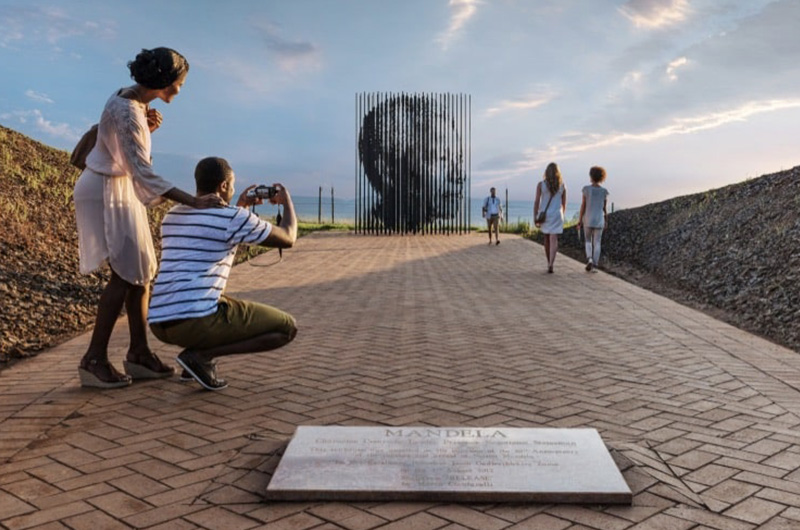 DAY 7: MANDELA CAPTURE SITE AND SAFARI

There are good roads and nice driving conditions in South Africa, and we recommend that you have a rental car for the next leg. You drive north towards the travel safari destination. It's nice to stop en route in the charming Midlands, including the Ardmore known for its unique ceramics. Then you stop at Mandela Capture Site, the place where Mandela was arrested and arrested. August XNUM. Here is a great memorial monument. The tour goes on to the Nambiti Game Reserve. Here you will stay at a luxurious lodge and enjoy good service, delicious food and an exciting animal world.
DAY 8: SAFARI

Nambiti Game Reserve, a protected area of ​​22 XNUMBER of pristine, malaria-free wilderness. Here we find Africa's five major: elephant, lion, leopard, buffalo and rhino.
A typical day in the wildlife reserve starts early in the morning. The morning sun creates beautiful light and atmosphere in the bush, and there are good chances of seeing animals at this time of day. Suddenly an elephant flock stands in the way and you have to wait for a walk, before you spot the lions relaxing in the shade, good and satisfied after the night's catch. Afterwards, healthy and good "brunch" awaits at the lodge, followed by relaxation at the pool. In the afternoon you go out again on safari. The day ends with dinner under the African starry sky.
DAY 9: JOHANNESBURG

After morning safari and breakfast you drive to Johannesburg. You stay in a great hotel with restaurants and shops nearby. Johannesburg has had a cultural revolution following the final defeat of apartheid. Highly recommend a visit to Pretoria, a short drive from Johannesburg, and to Church Square, which is surrounded by fine old buildings. The impressive Union Building is considered to be among the premier architectural masterpieces in South Africa. Here Nelson Mandela was appointed president 10. May 1994. In Pretoria you can also visit "Freedom Park" which conveys Africa's history from the start of the first African communities, to the colonial era, the struggle against apartheid and until the present situation. Here we also find a great memorial to everyone who sacrificed life in the struggle for the liberation of South Africa.
DAY 10: SOWETO

Today the trip goes to Soweto with the guide Boysi, who was born and raised here. Soweto is the largest "black" district in South Africa. You visit e.g. The Hector Pieterson monument, Nelson Mandela's house and the apartheid museum. Soweto has the only street in the world where you can find the house of two Nobel Peace Prize winners. There will also be time for lunch at one of Soweto's famous "shabeens", local bars and eateries.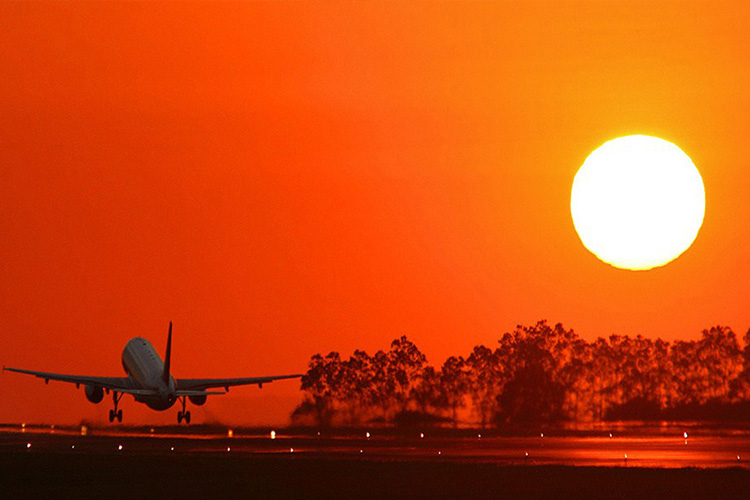 DAY 11: DEPARTURE

After some adventurous days where you have walked in Mandela's footsteps and got South Africa "under the skin" the journey is over for this time. Now it is just to enjoy the next adventure, because if there is something South Africa gives, then it is more.
Are you interested in this itinerary?
Once you have completed the form, press send and please wait a few seconds for a confirmation below the inquiry form. If you haven't heard from us in a few days, email us info@getafricatravel.com